Patient Transformations
Here are a few of our EvoSolution™ transformation patients. We only use real patients in all of our marketing.
We provide you with a new smile in a day
When you choose to have full mouth implants with us, you will be leaving on the same day with fixed teeth. We never provide temporary dentures.
EvoDental designs and mills a bespoke, one-piece, screw-retained prosthesis from start to finish, in our on-site labs, all on the day of your surgery.
Take a look at our Patient Timeline

Morning

Arriving at 8am you will be taken to your own private patient suite. Then, under sedation and pain free, any remaining teeth are extracted and dental implants placed. Each jaw takes about 2 hours.

Afternoon

You will then be taken back to your comfortable private patient suite where you can relax and recover while your bespoke initial prosthesis is made in our on-site lab.

Late afternoon

Your new 'smile in a day' prosthetics is placed. Leaving with your first set of fixed teeth, you return a few weeks later for your final set.
Been told by a dentist that dentures are your only option?
Are you suffering from chronic gum disease? Is tooth loss inevitable? Perhaps you've been let down by dental professionals in the past or are struggling with an ill-fitting denture?
Fear not. Even if you have been told by your dentist that dentures are the only viable option, or you're not a suitable candidate for dental implants in Birmingham, we welcome all patients at our clinic in Solihull. We will happily advise on a suitable solution for you, and our multi-discipline team (MDT) will work together to formulate treatment to suit your exact needs.
Since the establishment of our Liverpool clinic in 2007, we have been engineering the EvoSolution in our on-site labs in Solihull using only the most advanced materials and technology in dental care. Unlike other clinics, every prosthetic is made in-house, on the day of your surgery, meaning we never need to outsource. This allows us to offer a bespoke treatment for all patients.
We appreciate that you might be searching for 'cheap dental implants in Birmingham and the UK'. However, if the price seems too good to be true, often, it is and the materials are cheap too. The good news is, we're proud to say we offer some of the most competitive prices for this type of treatment across the industry. We invite you to come and have a free consultation with us to compare us to any of our competitors.
We don't use our resources on any other area of dentistry. The EvoSolution techniques that we have developed are unique to us, ensuring that the process of creating your new smile is both stress-free and cost-effective, we also have finance options available
Arrange your free consultation for dental implants in Birmingham today
We understand how much of a big decision it is to opt for dental implants, which is why we do all that we can to ensure you feel informed and in control from the start. Our free consultation will tell you there and then within an hour if you are suitable for our innovative full mouth dental implants. This will give you all of the important information you need right from the beginning, at no cost to you.
So, if you would like to know more about our dental implants in Solihull, or to discuss your requirements in further detail with one of our experienced clinicians, book a free, no-obligation consultation via the online enquiry form. Or, if you prefer, you can call and speak with one of our patient coordinators over the telephone.
Our opening hours are 9.00am till 5.30pm, Monday to Friday, and we will carefully listen to your concerns and what you want to achieve before offering a suitable solution.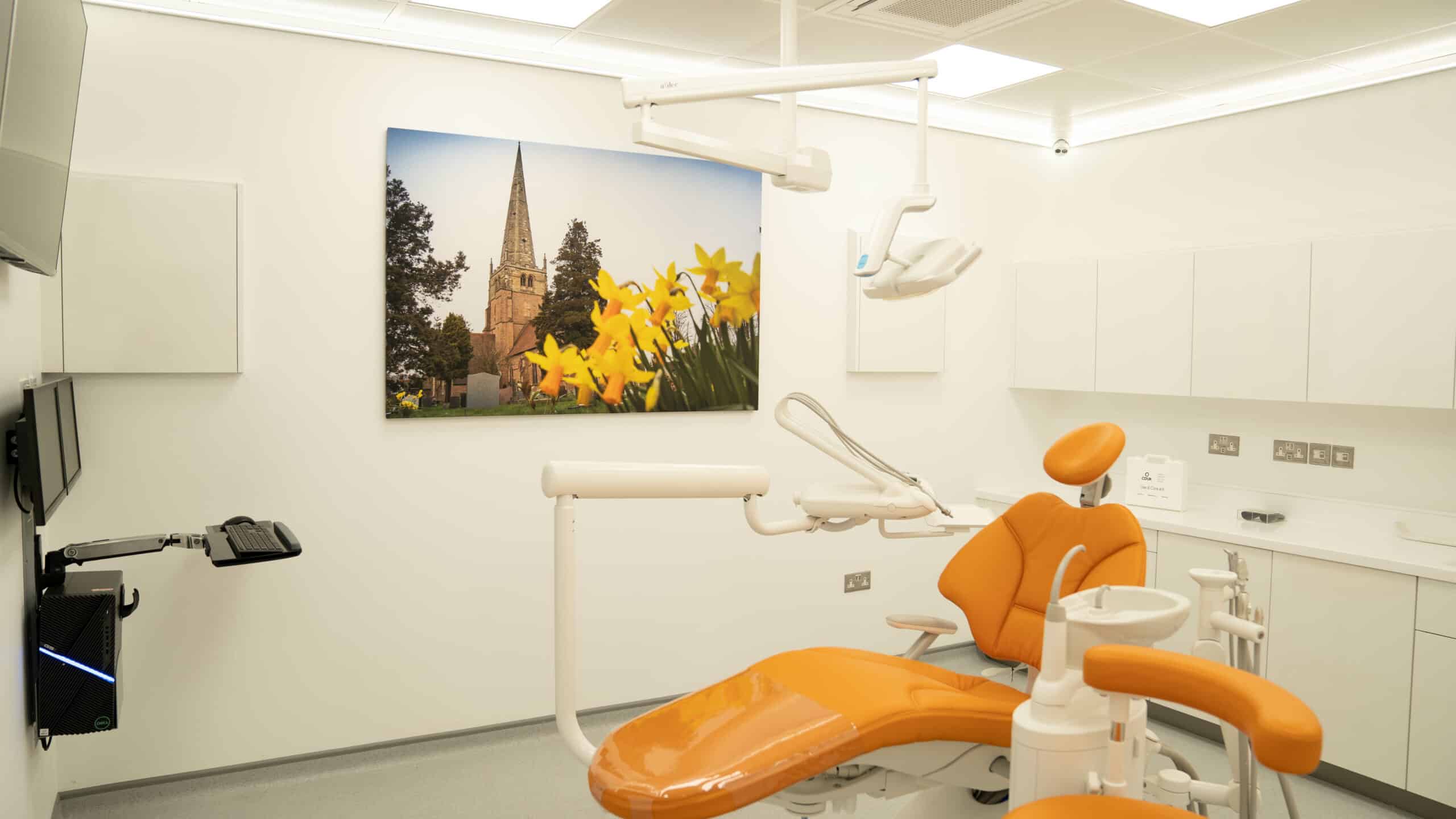 Request a free consultation
To determine whether you are suitable for the EvoSolution™, please fill out this form, if you are suitable one of Patient Coordinators will call you within 48 hours. Alternatively, call us on 0800 470 3050 Click to Call
| | EvoEssential™ | EvoAdvanced™ | EvoUltimate™ |
| --- | --- | --- | --- |
| Lower Jaw | Not available | £10,500 | £10,500 |
| Upper Jaw | Not available | £11,500 | £15,500 |
| Both Jaws | £15,000 | £20,000 | £24,000 |
Dental Implants Birmingham FAQ's
Do dental implants in Birmingham hurt?

We appreciate that the idea of getting a mouth full of new teeth may sound daunting, but the good news is that we have taken every measure to ensure that pain is not an issue. We offer a range of total pain management solutions, including:

Oral sedation
Intravenous sedation

We also prescribe pre and post-operative medications wherever necessary to ensure you're comfortable throughout.
How much does it cost for dental implants in Birmingham?

Dental implants in Birmingham are an investment for anyone to make, and the decision to get them done isn't to be taken lightly. We believe that everyone deserves to have a smile they deserve, which is why we have worked hard to make our prices some of the most competitive around for the type of services we provide.

We also offer a range of finance options, so if your personal finances are getting in the way of your dream smile – we're sure we can help. Get in touch with our team to discuss the finance options available.
What's involved in dental implants?

Here at EvoDental, we pride ourselves on our unique and innovative approach to dental implants in Birmingham. After all, it is the only procedure we do here, making us one of the most trusted clinics in the UK for this sort of treatment.

When you choose us for your new smile, we invite you for a free, no-obligation consultation, during which we will make sure our EvoSolutions are right for you. We will also use this appointment to take images of your teeth and talk you through the entire process in detail.

On the day of your procedure, you will be fitted with a fixed, permanent smile. We will never offer dentures, and all prosthetics are made right here, in our in-house lab on the very same day.
How long do dental implants last?

We appreciate that opting for dental implants in Birmingham is a huge commitment financially, so it's important to know that when you make that decision, you're going to be getting something that will last.

The good news is that our innovative implants are designed to last for many, many years – with plenty of our patients never needing another implant after the first ones. Of course, to get the most out of your dental implants, proper maintenance and regular dental checks is crucial.